CUSTOM TRAINING ON-SITE
AT YOUR FACILITY
Applied Motion Technologies provides training at our customer's facilities as well as training classes at our school in Bethlehem, PA.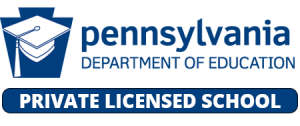 "The Industrial Fluid Program offered by Applied Motion Technologies, Inc. elevated my knowledge and confidence in interpreting hydraulic schematics and circuitry. From the hands-on lab approach to the in-class theory, I have become more efficient at quoting systems for varying industrial hydraulic applications.
-Isaac Ahadjie,
Bosch Rexroth Corporation.
"The course made doing my job easier"
-Chris Bath,
Nucor-Yamato Steel
"The Industrial Fluid Power Program reinforced the fluid dynamics concepts used in industrial hydraulics systems, and helped me to better understand hydraulic components and their applications. Jim's courses are a great way to get ahead of the curve and increase your value to your company. The IFP courses are must haves for industrial maintenance technicians!"
- Hazen Fink,
Nucor-Yamato Steel – Memphis